Cheyenne Blue
Biography
Cheyenne Blue combines her two passions in life and writes travel guides and erotica. Her erotica has appeared in several anthologies, including Best Women's Erotica, Mammoth Best New Erotica, Best Lesbian Erotica, Best Lesbian Love Stories, and on many websites. Her travel guides have been jammed into many glove boxes underneath the chocolate wrappers. She divides her time between Colorado, Australia, and Ireland, and is currently working on a book about the quiet and quirky areas of Ireland.
Where to find Cheyenne Blue online
Books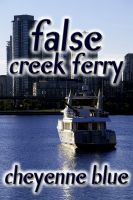 False Creek Ferry
Beth has an ordered life: a steady job as an accountant, a reliable income, an MBA to help her up the corporate ladder. Her lover, Leigh, flits with the wind, working on the ferries because she loves the wind in her hair and the freedom of life on the water. Can these opposites find common ground?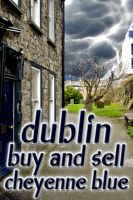 Dublin Buy and Sell
Frances has been alone since her lover left her. Urged to "get fit, get a life, get a lover," Frances responds to a personal ad in the Dublin Buy and Sell. Margo says she's bi-curious and wants a first time experience. Is Frances heading for heartbreak again?
Cheyenne Blue's tag cloud