Richard De Nardi
Biography
Richard De Nardi was born in Camden, NSW, Australia in 1972. Since enlistment in 1991, Richard has served in the Australian Army, following his graduation from the Royal Military College Duntroon, and over a period of fifteen years served in East Timor during which this novel was conceived as well as Afghanistan. He commenced writing short stories at an early age and has progressed to include poetry and, more recently, a science fiction novel.

Richard is happily married, with two delightful little boys. Apart from spending time with his family and writing, he enjoys basketball, listening to classical music and, when the occasion permits, playing the clarinet. Although, with regards to the latter, it is not well appreciated by the afore mentioned parties.
Books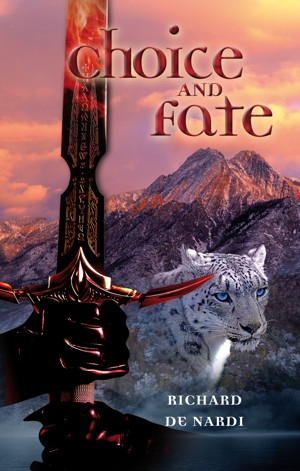 Choice and Fate
by

Richard De Nardi
Choice and Fate is a fantasy novel set in the mythical world of Terra. Our hero is Regis, who grieves for the loss of his village to the vicious orcs that are marauding the realm. His sense of helplessness grows into a desire for revenge as he develops the skills of battle whilst traversing the difficult terrain of adolescence.
Richard De Nardi's tag cloud