Chris Bittler
Biography
Chris Bittler is an author, copywriter and all-around snappy dresser eking out a meager existence somewhere in Wisconsin. His screenplay, Raging Angels, may well be the worst movie ever produced. The Bad Idea Catalog, co-authored with the great Dave Markov, may well be the best parody ever published. Naperville, a dystopian corporate novel, is a quarter finalist for the Amazon Breakthrough Novel Award 2013. His favorite author is G.K. Chesterton and his favorite color a sort of drab green.
Where to find Chris Bittler online
Books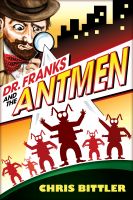 Dr. Franks and the Antmen
by

Chris Bittler
When a strange string of deaths involving small men trying to lift heavy objects strikes 1950s New York City, Dr. Bernard Franks, explorer, scientist and inventor of the electric can opener, takes the case. But his investigation soon uncovers a sinister plot to take over the world, starting with the Ed Sullivan Show.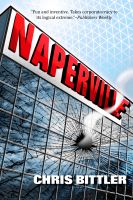 Naperville
by

Chris Bittler
Amazon Breakthrough Novel Award 2013 Quarter-finalist. In the not-too-distant future, in a country covered by state-sized office complexes, one man goes on a dangerous quest … to find a new office chair.
Chris Bittler's tag cloud