E. C. Jackson
Biography
E. C. Jackson began her writing career with the full-length play Pajama Party. For three and a half years she published the Confidence in Life newsletter for Alpha Production Ministries, in addition to writing tracts and devotionals. Teaching a women's Bible study at her church for eleven years naturally led to her current endeavor of writing inspirational romance novels and teen and young adult fiction. Her mission: spiritual maturity in the body of Christ through fiction.
Where to find E. C. Jackson online
Videos
A Gateway to Hope Book Trailer (Book Blurb)
Will a marriage contract be honored then lead to love?
A Gateway to Hope Book Trailer Chaper One Video (Narration)
Take a peek inside chapter one of A Gateway to Hope.
Books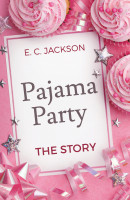 Pajama Party: The Story
by

E. C. Jackson
Most sleepovers are simple. Food, fun, and pillow fights. But sixteen-year-old Karen Duncan has bigger plans for her slumber party. Family troubles have changed her over the past year, and she's no longer the petty, selfish girl she used to be. Now she's ready to shake things up with her friends. The guest list comes as a surprise to some and a slap in the face to others.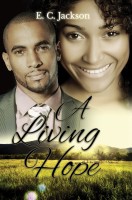 A Living Hope
by

E. C. Jackson
It was a match made in heaven. Or so everyone thought. Sadie Mae Cummings is all set to marry her childhood sweetheart, Kyle, when she is assigned to tutor Lincoln, the new college football running back. This sophomore phenomenon has all the girls on campus knocking on his door. But Sadie isn't interested in his advances.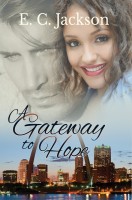 A Gateway to Hope
by

E. C. Jackson
(5.00 from 2 reviews)
Twenty-one-year-old Neka is a bit of an introvert, she also happens to be stunningly beautiful. When she discovers her friend James is about to be dumped, she sees the perfect opportunity to escape from her quiet life. Can she summon the courage to leave it all behind? James Copley comes from a ruthless family. It's rubbed off...
E. C. Jackson's tag cloud