Chuck Sandy
Biography
Chuck Sandy is a teacher, teacher trainer, author, and educational activist with 30 years of experience. His many publications include the Passages and Connect series from Cambridge University Press and the Active Skills For Communication series from Cengage Learning. He is a frequent presenter at conferences and workshops around the world, and is a cofounder and director of the International Teacher Development Institute (iTDi). Chuck believes that positive change in education happens one student, one classroom, and one school at a time, and that it arises most readily out of dialogue and in collaboration with other educators. This is the reason he has worked to spread Design For Change across the world and why he's become so devoted to the mission that drives http://iTDi.pro: to make professional teacher development accessible and affordable for all teachers.
Where to find Chuck Sandy online
Books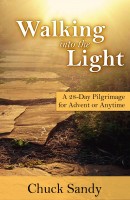 Walking into the Light: A 28-Day Pilgrimage for Advent or Anytime
by

Chuck Sandy
Come on a 28-day pilgrimage through dark times with the promise of light ahead. Each day on this journey, we'll be on the lookout for ways to better live our lives in ways that invite the Divine to shine through. We'll be listening for calling, staying open to wonder, and experimenting with practices for traveling light and keeping it holy. Stories, photos, and practices for reflective change.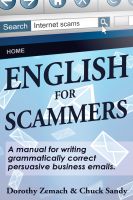 English for Scammers
by

Dorothy Zemach

&

Chuck Sandy
(5.00 from 4 reviews)
Curious why no one has claimed their UK lotto winnings from you? Why no one wants to call about the box of cash valued at (7,500,000 Dollars)? Why no one is responding to your PASSIONATE REQUEST FOR JOINT MUTUAL INVESTMENTS BENEFITS? This textbook analyzes common mistakes, drawn from genuine correspondence, and helps you improve your writing to be appropriate for standard business correspondence.
Chuck Sandy's tag cloud