Joseph Civitella
Joseph Civitella, originally from Montreal, Quebec, now lives in Ottawa, Ontario. He is a life-long student of metaphysics – the quest for truth, meaning and purpose – and, along with his PhD in Metaphysical Sciences, is an ordained minister in the International Metaphysical Ministry.
The Author founded and operates the School of LifeWork, helping people identify their life calling and fulfill their life's work.
He has published numerous articles, books and ebooks. Aside from writing prose and poetry, he is also a singer/songwriter who has recorded a CD of original compositions named Soulace.
In his spare time, he enjoys taking in movies, improvisational comedy, live music, soccer and hockey.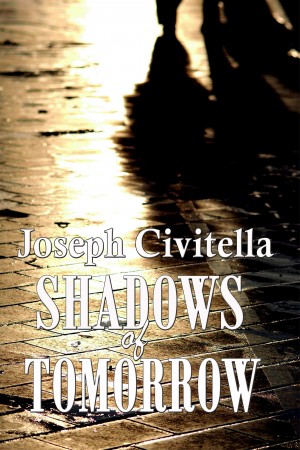 Shadows of Tomorrow
by

Joseph Civitella
Shadows of Tomorrow is a story about the rewards of living with truth in a world of lies, the punishments of living with lies in a world of truth. It is a story about psychological survival and the quest for fulfillment. If moments of truth are undeniable windows to our fundamental nature, what happens when the good strive to become better, and the bad succumb to the worst? And who's to judge?