Connie Hunt
Biography
Mrs. Hunt and her husband of 35 years, Charley, enjoy traveling, reading, and playing with grandkids. She guarantees that her children's books are truly written with love.

ABOUT THE ARTIST:
Rebecca Davis Stearns finds that having a five year-old daughter with a large imagination encourages her creativity. As a cancer survivor, Rebecca has also learned how important it is to make the most of your life. She and her husband, Steve, and five year-old Emma reside in Indiana.
Books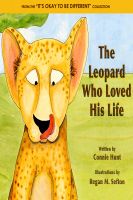 The Leopard Who Loved His Life
Join two-month-old baby cub Larry the Leopard as he deals with being teased about how he speaks. After viewing his diverse world with all the various animals' differences, Larry find that being different isn't such a bad thing and that he truly loves his life.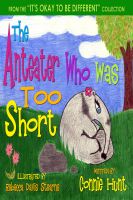 The Anteater Who Was To Short
Annie the Anteater's legs are too short and others make fun of her. What can she do?
Connie Hunt's tag cloud