Robin Roberts
Biography
Robin Roberts is a B.C.-based former travel editor and freelance magazine writer who's contributed to such publications as Reader's Digest, People Magazine, TV Guide, Emmy Magazine, Best Health Magazine, Hello! Magazine, Gourmet Magazine, Maclean's Magazine, Marketing Magazine, the Globe and Mail, National Post, and many more. She's also the co-author of the Moon Travel Guide to Vancouver. With her husband, professional travel photographer Rick Butler, she's travelled to 60 countries on 6 continents, where she showered with elephants in Botswana, camped on the edge of glaciers in Greenland, hiked mountain peaks in Patagonia, cruised the Caribbean, drifted down the Nile, floated along the Amazon, walked the Great Wall of China, wept at the Wailing Wall in Israel, rode a camel to the Great Pyramids of Egypt, careened India's treacherous Rohtang Pass to the base of the Himalayas, and swam with sharks in Fiji. Since 2010, she has divided her time between Canada and Mexico.
Where to find Robin Roberts online
Books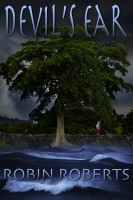 Devil's Ear
by

Robin Roberts
A desperate man from Central Mexico agrees to deliver drugs in order to pay for his sick daughter's surgery. A little girl from a poor fishing village trips over a bag full of money on the beach. A middle-aged woman from Vancouver demoralized by a disillusioning job and disconnected husband flees to Mexico, her life soon to converge with the desperate man and the little girl in a deadly clash.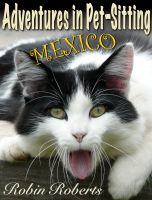 Adventures in Pet-Sitting
by

Robin Roberts
(5.00)
Follow along on this wild ride through Mexico as the author pet-sits for four different homeowners in four small villages over five months. From the cool, misty mountains of Central Mexico to the hot, humid beaches of the Mexican Riviera, get an inside look at the truth about cats and dogs, and the day-to-day fun and fuss of caring for them. Plus, find out how to be a pet-sitter yourself!
Robin Roberts' tag cloud