César Pintado
Biography
Since his childhood, César Pintado felt attracted to the military world. Afert obtaining his degree in Marketing in ESUMA Murcia, he served in the XII Armored Brigade (Eurocorps). In 2004 he was one of the first batch or reservists as NCO. In 2006 he got the rank of 2nd Lieutenant and has served since the in units like the Airborne School or the VII Recon Cavalry Group (Airmobile Brigade).

His day job is teacher for the International Centre of Security and Defence. He is also a regular collaborator for publications like XXI Legio, Revista Atenea, Reserve Forces Intelligence and Observatorio CISDE. After Plenos Poderes and Echo Sierra, La Lluvia de Alá is his third novel.
Books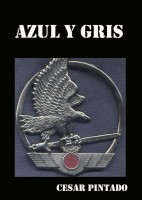 Azul y Gris
by

César Pintado
La acción se sitúa en 1994. Un capitán y un sargento 1º de la EZAPAC se ven obligados a aceptar una comisión de servicio para instruir a los primeros voluntarios de la recién creada EADA. Uno de los voluntarios de la nueva unidad es Enric Vives, un joven barcelonés. Los tres hombres coinciden en la Base Aérea de Zaragoza y se enfrentan cada uno a distintos avatares a lo largo de la instrucción.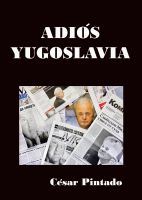 Adiós Yugoslavia
by

César Pintado
Un espía serbio, un oficial francés caído en desgracia, un régimen que se desmorona, dos guerras y una revolución son algunos de los ingredientes de Adiós Yugoslavia. Este thriller nos lleva desde la masacre de Srebrenica hasta el juicio de Milosevic pasando por la guerra de Kósovo con una trama ágil en la que se entreveran la Historia y la ficción.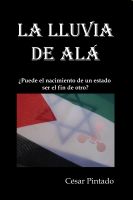 La Lluvia de Alá
by

César Pintado
Hamas consigue introducir un arma química en el Líbano gracias a su relación con Hezbolá. Una facción disidente planea usarla para impedir la firma de un tratado que puede significar la paz palestinos e israelíes. Una unidad de la inteligencia militar española es enviada al líbano sin conocer la amenaza a la tendrán que enfrentarse y para la que nada les ha preparado.
César Pintado's tag cloud