Clinton Smith
Biography
Clinton Smith has an interest in weapons systems and a facility for intriguing plots. He has had four books published and two optioned for film. Buzzword has secured the eBook rights to his first two thrillers and he's revised them for the eBook editions. His third and fourth are available from HarperCollins, Australia, and as eBooks from leading etailers. Clint's fifth thriller, Project Thunder, is exclusive to Buzzwords, as is his award-winning series of short stories.
Where to find Clinton Smith online
Books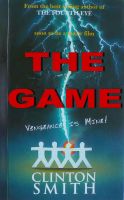 The Game
Four unrelated guests are enticed to a private island off the coast of New Zealand. They think it's a holiday resort. But this is no playground. It's a battleground. Here, they are faced with an escalating series of trials that will eventually see all but one of them killed and the winner gain a fortune. This psychological thriller really twists the knife. Optioned for film.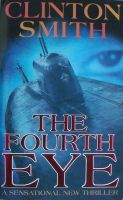 The Fourth Eye
An engine that runs on water. And an oil cartel ready to kill anyone who happens to find out. One man faces the surveillance society. His only weapon - total recall. This close-to-the-headlines thriller never lets up. And everything from communications to weapons systems is meticulously researched. From best selling thriller writer, Clinton Smith. Optioned for film.
Clinton Smith's tag cloud