James Crouch
Biography
Like the protagonist of his novel, James E. Crouch is an outsider living in Appalachia. In a previous lifetime he had an academic career in the field of religious studies, teaching in locations as disparate as Oklahoma and Japan. More recently he has been translating theological works, primarily from German to English. With the publication of Family Values he is beginning a new career.
Smashwords Interview
Books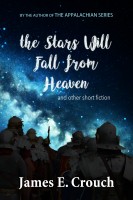 The Stars Will Fall from Heaven: and other short fiction
by

James Crouch
Price:
$2.99 USD.
Words: 51,230.
Language: English.
Published: October 15, 2016
. Categories:
Fiction
»
Religious
A collection of short stories and two novelettes by the author of the Tim Sloan Appalachian series. The title story is set in second century Antioch and features the Gospel of Matthew. The second novelette ("Tommy") is a continuation of the Tim Sloan stories.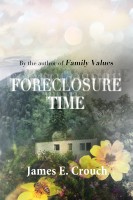 Foreclosure Time
by

James Crouch
In his second year as the lay pastor of a small country church Tim Sloan once again is confronted with a mysterious death. This time his own nightmare-driven depression and the chronic poverty of his Appalachian community force him to face the reality that he too may be facing foreclosure time.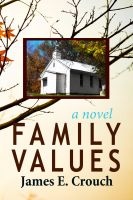 Family Values
by

James Crouch
Price:
$3.99 USD.
Words: 166,560.
Language: English.
Published: January 28, 2012
. Categories:
Fiction
»
Literature
»
Literary
Tim Sloan's job as pastor in a small country church in Appalachia is a cover. He is really looking for his mother's killer. During the search he becomes embedded in the small community and its web of relationships in ways he never anticipated. These relationships challenge both his cynicism and his religious beliefs and lead him to changes that surprise both him and his friends.
James Crouch's tag cloud