Crystal James
Biography
I am a director of an alternative high school in Kansas City, Missouri. In my spare time between teaching, talking to parents, raising my own two kids, and making sure my two dogs stay out of trouble, I write fiction. I have always loved to imagine situations and then create a story out of them. My favorite type of writing is for young adults and realistic fiction. You will not catch my writing vampire stories any time soon. Some of my favorite writers are John Grisham, Lisa Scottoline, Suzanne Collins, and Sophia Kinsella. I would love for everyone to read my books and let me know what you think!
Where to find Crystal James online
Series
Books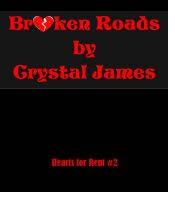 Broken Roads
by

Crystal James
Three months passed Ashleigh suffered a broken heart. Court continues to wait for Ashleigh's to heal, but gets frustrated with her. Ashleigh finds refuge in the arms of Kelso's twin which only leads Court back into an old habit that no one around him likes. Meanwhile, Heidi and J.T. struggle with wedding planning. Heidi hopes forgiveness for everyone will abound by the time the big day arrives.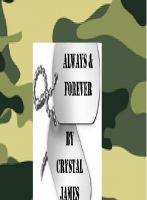 Always & Forever
by

Crystal James
The vows Lydia and Jimmy spoke 10 years ago are on the front lines: family first, always and forever. Jimmy reluctantly leaves for a third tour in the Middle East while Lydia stays at home and raises their four boys. Alone in a small town, Lydia faces bouts of anger and depression while an ocean away Jimmy longs to be home caring for his family. The real war isn't overseas, but in their minds.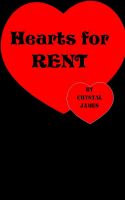 Hearts for Rent
by

Crystal James
(4.00 from 4 reviews)
Hearts for Rent takes readers on a journey of life, love, and loss. The story follows six twenty somethings as they enter Julliard. J.T. has to make decisions about going to school or following his dream of being in a Broadway play. Ashleigh crosses paths with Kelso whom she falls in love with at just the sight of him. She does not find out his secret until she thinks she has run out of time.
Crystal James' tag cloud