Mark Cuzzetto
Biography
Spending several years as a tour bus driver has given me many hours of alone time to concentrate on my love of writing. When I drop the tourists off at some spot that I have seen dozens of times, I immediately pull out my laptop and start writing. Fifteen minutes here and twenty minutes there can add up to several chapters' worth of fulfilling writing.

Evenings in one hotel room or another would find me rarely turning on the television. My laptop would illuminate the dark room and the quiet sound of clicking would fill the silence.

As a result, I have written two books, 'FRENEMIES' and 'SEX, DRUGS, ROCK & ROLL and ORANGE JUICE'.

Frenemies came to me in a flash one day. I saw a Japanese girl sitting by herself, eating from tupperware containers that she had obviously brought from home. She was very unassuming and nobody else around took any notice of her. My imagination ran with the idea of someone so unassuming being thrust into a world so completely different than what she us used to.

Sex, Drugs, Rock & Roll and Orange Juice was written as a result of my several years playing in rock bands. Having been a musician for many years, I understand how music engulfs a person's life. It can take you on an amazing journey or cause you to come crashing down. When a musician is on tour, quite often they quickly find that people want to give them things. At least, that is what I found. It didn't take long for me to discover that drugs, booze, food and women were there for the taking. It was up to me to decide what I wanted and how much.

Not everyone is able to set aside the traps laid forth by fans and addicts. As a result, they get snarled. Luckily for me, I was able to avoid the traps and remain unscathed. I can't, however, say that for some others.

Just like well written songs, Sex, Drugs, Rock & Roll and Orange Juice is a story that reflects on the choices that we make in a powerful, dramatic and often funny way.

Thank you very much for reading my work and I hope to soon be adding to my repertoire.

Mark Cuzzetto
Books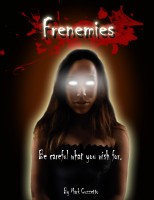 Frenemies - Be Careful What You Wish For
by

Mark Cuzzetto
An introverted college student suddenly finds herself thrust into the drug fueled world of endless parties and sexual exploration. Despite this new, memorizing world, the question then becomes whether she will survive the evil plans her twisted, new friends have in store for here.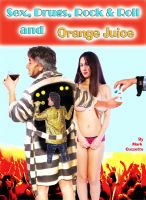 Sex, Drugs, Rock & Roll and Orange Juice
by

Mark Cuzzetto
A minimum wage, office temp with the unfortunate name of Steve Austin is unwittingly hired to be the assistant of a crazy and eccentric, rock legend. When they hit the road, this shy and introverted 'fish out of water' soon learns what life of excess truly entails. Once he finally finds routine amongst the madness, the rock star's beautiful daughter uses her feminine wilds to stir things up.
Mark Cuzzetto's tag cloud