Dado Staks
Biography
My name is Damir Omeragic and I write under the alias Dado Staks.

I am Bosnian, born in Sarajevo in 1971. I have been working as translator/conference interpreter for ages, and, knock on wood, will continue to do so. I also worked stints as a fixer for television companies in wartime Bosnia.

I have thus far published three books in the Bosnian language. The first was a collection of short stories set in Sarajevo during the 1990s siege, which I lived through.

The other two are part of a trilogy about a band of neo-anarchists fighting globalism and government corruption in modern-day Sarajevo.

I have just finished my first manuscript in English, a novel called Now Hiring Killers.

Happily married, the score thus far is: children 0, poodle 1.
Books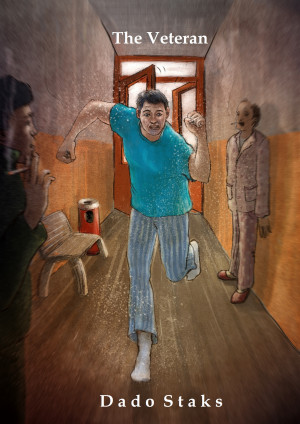 The Veteran
by

Dado Staks
"One morning at the barracks, as I was mounting my bicycle to go to the brigade headquarters to take some memos, I suddenly felt my head getting heavy and numbness all over me, and I could see myself falling off the top of a skyscraper." A short story by Dado Staks. Illustrated by Rasim.Sahman.
Dado Staks' tag cloud