Carl Higgins
Carl Higgins is 96 years old and currently lives in South Jersey. His passion for cooking and baking led him through a new journey in his life that took him from running restaurants to teaching cooking skills in a local jail. As a result of these passions, Carl found himself beginning the Ministry for the Forgotten that focuses on leading inmates to the Lord where they find peace, and salvation.

Carl includes this passion with his musical abilities in both guitar and accordion, and his love for humankind.

Thirty nine years ago after he received Christ, Carl decided to close his roadside diner, which was only barely making a profit. It was only a few days later he was offered a job to work in Prison teaching inmates cooking skills through a rehabilitation program. This gave him a great opportunity to tell others about God's plan of salvation through Christ.

After 6 years the Program ended when he and his wife decided to travel and preach God's message in churches, nursing homes, and prisons. Now, in their mature years, they still minister to Prison inmates through Bible Correspondence courses.

During those 39 years they've seen many men and women accept Christ as their Savior. Their hope is anyone who reads this book will realize who God really is and surrender their life to Him.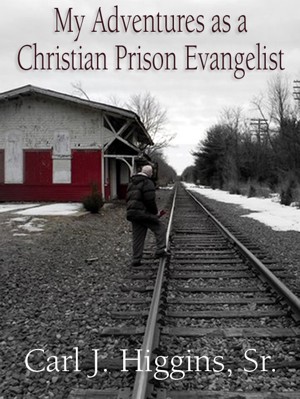 My Adventures As A Christian Prison Evangelist
by

Carl Higgins
(5.00 from 2 reviews)
My life journey from WWII in the South Pacific to South Carolinas Prison Ministry