Richard Paris
Biography
Richard Paris formerly taught Creative Writing and Rhetoric at Monmouth University. He is the author of a novel, Prophecies of Yesterday, two books of poetry, Last Covenant and Walt's Place, and 24 plays (3 shamelessly revising the Theban plays, 3 on Iago after Othello, 3 on a rich guy who just wants to hang out with his old buddies, 3 on family life including Happy Marriage and Friendly Divorce, plus plays on evolution, psychosis, betrayal and the academy – not necessarily in that order).Educated at Cal, Berkeley (back in the day), he has worked as a groundskeeper, firefighter, union negotiator, and, briefly, a state bureaucrat. Kept sane (mostly) by his psychologist wife, Paris can often be found muttering about scenarios while wandering through town.
Books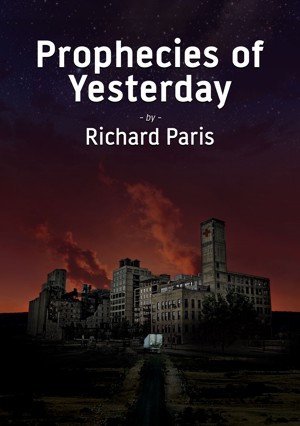 Prophecies of Yesterday
by

Richard Paris
Henderson seeks to find the causes of the horrific famine and civil war, all that left the United States with four mega hospitals which have grown into city-states, and 10 million "healthies" forced to scavenge in the wilderness between.
Richard Paris' tag cloud