Damion Hart
Biography
Damion Paul Hart was born in Johnson City, Tennessee in 1972. He resides in Georgia with aspirations of moving to Australia. Growing up on classic English novels and Stephen King fantasy, he later turned to pulp-science fiction magazines such as Galaxy, Analog and other futuristic short stories from the 1940s and 50s. He eventually read into Jules Verne, H.G. Wells, along with more recent authors such as Phillip K. Dick, this lead to the full Dune saga and Asimov, Clarke, Heinlein. He tries to keep the action going without getting too lost in details, allowing the imagination to grow. Future works may be more dense and elaborate as well as shorter and non-fiction.
Books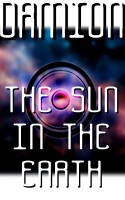 The Sun in The Earth
by

Damion Hart
A short excursion into holding ultimate power over humanity.
Damion Hart's tag cloud