Dana Harvey
Biography
I am a thirty-one year old single father, a veteran of the US Navy, a home health care provider for my mother, and an aspiring author. I have been writing since I was about thirteen years old. I developed my love of reading an writing stories at a very early age. I remember being around seven years old and my mother would tell me to make up a bed time story for her. I would sometimes have some ideas I had scribbled down somewhere, other times I would come up with something off the top of my head. My father used to sit me on his lap and have me read a section of the news paper to him. I could sound out some of the larger words, then dad would explain their meaning to me. I had very nuturing parents. I am the youngest of three sons, all of whom are veterans of military service. I began writing my book when I was twenty seven, but I took a break from writing for about a year when my father passed away. I have completed my first work and have found a joint venture contract with a publishing company at this point. I am currently working on my second book for this series, as well as a variety of other short stories, poetry, and comic ideas.
Where to find Dana Harvey online
Books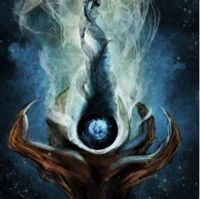 Soulguard Black
by

Dana Harvey
A young man wakes on the morning of his eighteenth birthday to be cast into a world of turmoil caused by a war between the Gods and the Demons. As his epic journey begins, Roderick finds himself racing against time to complete a journey that will take him to far away lands, show him a world of horrors, and bring him very strange allies, all in order to save the world and end all war forever.
Dana Harvey's tag cloud