Dan Hayashi
Biography
After a Batchelor's Degree in Fine Arts, with a minor in psychology from Chouinard Art Institute in Los Angeles, CA in 1968, (now Cal Arts in Sylmar, CA) I was drafted and spent 2 years in the military. A few years after returning home, then marrying, my wife & I opened our own computer graphics company in Lawndale, CA. Though always interested in writing, my literary interests were put aside by business until I retired in 1996. In 2010 I was hired serendipitously to fully illustrate two children's books by a new company's CEO. This re-ignited my desires of combining my writing & caricature skills to eventually publish children's books of my own. It was the perfect culmination of timing, & the synergy of friendship. My new friend helped reinvigorate my authorship dreams. I wrote & illustrated my first book, then a larger piece December, 2013. Two more were published Dec, 2014 & June, 2015. I promise many more.
Where to find Dan Hayashi online
Books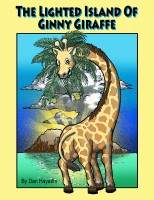 The Lighted Island Of Ginny Giraffe
by

Dan Hayashi
A spiritual short story of how a discolored blue giraffe, named Ginny, remained loving, with a positive outlook, to eventually conquer the derision and ridicule from other children. How love, friendliness and offering good helped her find her vocation to become a lighthouse of inspiration for others to follow.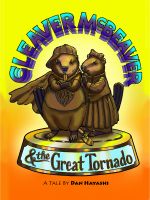 Cleaver McBeaver & The Great Tornado
by

Dan Hayashi
This young Scottish Beaver so amazes humans and other beavers that he is enshrined in the Hall of Fame for his human-like abilities & astonishing feats. From tragedy to self discovery to beaver love, young Cleaver goes from local celebrity logger to green conscious mason due to a revolutionary vision.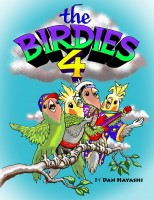 The Birdies Four
by

Dan Hayashi
A Lovely short story of a Cockatiel, named Timber, who is smitten by a Lovebird named Beauty. When he hears the melodic sound of her voice, Timber is inspired to write songs specifically to win her over. Love, as usual, prevails over all obstacles when they are married and have singing quadruplets. The children's talents bring their family celebrity and wealth.
Dan Hayashi's tag cloud