Dan Stern
Biography
Dan Stern lives in the Japanese countryside with his loving wife and baby girl. He taught English as a second language for several years. He then took a job as a process engineer for a touch panel manufacturer where he works to the present. He writes, draws and translates with whatever time he can scrounge up. He enjoys being with his family, his friends, his sofa and good books. Video games and painting figures are staples of his recreation, as is tormenting others with horrible puns.
Where to find Dan Stern online
Books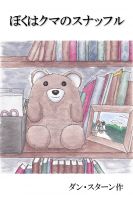 ぼくはクマのスナッフル
by

Dan Stern
「ぼくはクマのスナッフル」はテディーベアと男の子の成長を描いた物語です。ぬいぐるみと共に子供が成長し、友情を築いていきます。0歳から5歳くらいまでの子供が楽しめる、心温まるストーリーです。 絵は絵の具で描かれ、すべて手描きとなっており、とても親しみやすい作品となっております。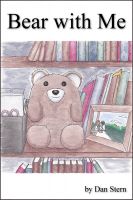 Bear with Me
by

Dan Stern
(4.80)
Bear with Me tells the story of a young boy growing up with his teddy bear. It is a sweet, wistful story intended for children aged zero to five. It was lovingly drawn and painted by hand on Maruman Vifart watercolor paper using Sakura Pigma pens and Nicker Poster Color watercolor paints.
Dan Stern's tag cloud