Daniel Jeffries
Biography
Dan Jeffries is an author, engineer and serial entrepreneur. During his two decades as a consultant, he's covered a broad range of tech from Linux to networks and virtualization. From time to time, he's known to enjoy the finer aspects of drinking, smoking and screwing. He lives with his wife and two spirit animals in sunny southern California.
Where to find Daniel Jeffries online
Books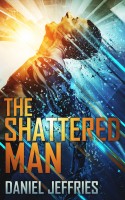 The Shattered Man
by

Daniel Jeffries
Four cutting edge science fiction short stories: - A military family is ripped apart by their choices and allegiances as China explodes in civil war. - When the Sol Sys economy collapses, Leptic surgery seems to offer the unemployed new hope. - When a visionary prophet records his whole life on his nanonets he spawns a new religion. - The robot revolution is here but not what we expected.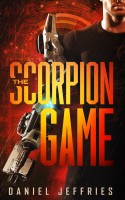 The Scorpion Game
by

Daniel Jeffries
In 2458, the poor live in rotting organic cities and the rich live in massive orbital mansions drifting in the clouds. When a hooker plunges from the 66th floor of a nightclub the police call on Lt. Durante Hoskin to solve what swiftly becomes a string of murders of the rich and powerful. Now Hoskin must stop a vicious and brilliant sociopath, who's executing the elite and erasing their memories.
Daniel Jeffries' tag cloud