Danny Carpenter
Biography
Danny Carpenter started his career as a pen and ink illustrator, but the draft sent him to Viet Nam for thirteen months in the U.S.Army, and life, as they say, has never been the same. Since reading The Winter of Our Discontent at the age of 12, writing has been his passion. He has co-authored several religious books, had a weekly anecdotal column in his hometown newspaper, and sold dozens of articles in professional and religious magazines. He has produced and directed a half-hour Christian variety television show. He designed and wrote clubs for boys and girls. He has written and conducted marriage seminars for over 20 years. He has traveled extensively in the U.S., conducting management training seminars for one of America's largest business training companies. And he serves as pastor of a nondenominational church in Tomball, Texas. Married to Sandi since 1973, he is the proud father of two daughters with outstanding husbands, and grandfather to three of the greatest kids.
Where to find Danny Carpenter online
Books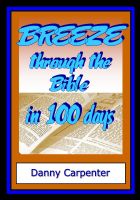 Breeze Through the Bible in 100 Days
by

Danny Carpenter
(5.00)
Do you want to know more about the Bible, but just don't have time to read it all the way through? This book takes you through every major story and follows the critical theme so that, in 100 short days, you can have complete confidence in your knowledge of the Bible's meaning and purpose.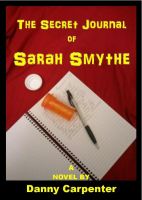 The Secret Journal of Sarah Smythe
by

Danny Carpenter
(5.00)
As Bradley Smythe sorts through his deceased wife's belongings, he discovers a journal that details a secret love affair with an old boyfriend. His rage consumes him, and he sets out to get revenge on the unsuspecting lover, who is now the pastor of a large church in Houston. Can Bradley be stopped before he destroys lives? Will the whole truth ever be known?
Danny Carpenter's tag cloud