Danny Ferguson
Biography
Danny T. Ferguson has been a criminal defense lawyer and public defender for 40 years. After serving in the U.S. Marine Corp, Mr. Ferguson graduated from East Carolina University and the University of Memphis School of Law. He lives in Winston-Salem, North Carolina with his wife, Betty, and their three dogs, two black labs, Abe and Chloe and an Irish Setter, Casey. Mr. Ferguson's children and grandchildren live in Charleston, South Carolina.
Books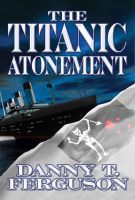 The Titanic Atonement
by

Danny Ferguson
Price:
$4.95 USD.
Words: 133,620. Language: English. Published: April 4, 2012. Categories:
Fiction
»
Adventure
»
Action
In this galvanizing thriller, a guilt-ridden pirate leaves a last will and testament, claiming that the sinking of the Titanic was intentional. He gives exact details of how this, the most notorious unsolved crime of the twentieth century, was accomplished.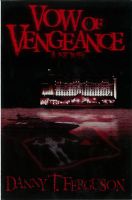 Vow of Vengeance
by

Danny Ferguson
In this page-turner from debut novelist Danny T. Ferguson, four men?two good and two evil?are zealously headed on a quadruple collision course, a course destined to change the legal and political future of America. VOW OF VENGEANCE Grayson Forrest, a neophyte lawyer fresh out of JAG, is appointed to defend a young Caymanian who?s been wrongly accused of murdering a mother and her infant children.
Danny Ferguson's tag cloud