Dan Willis
Biography
Born in Washington DC and raised just east of there in Maryland, Dan grew up among the most practiced of storytellers, politicians. Despite that, he decided to become a writer rather than a professional liar or grifter. He moved west to Utah to attend college and studied writing. Like everyone who studies writing, he had to find some way to make money and worked as a mechanic, a customer service rep, a programmer, a web designer, a software tester, and, occasionally, a copy writer.

Eventually, Dan's writing caught they eye of Wizards of the Coast, and he began writing for their DragonLance: The New Adventures series. Most recently, Dan worked with NYT Bestselling author, Tracy Hickman on a new alternate history Civil War series, Dragons of the Confederacy.
Books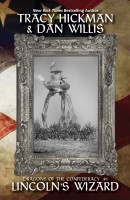 Lincoln's Wizard
by

Tracy Hickman

&

Dan Willis
Washington has fallen! Legions of 'grays' -- dead soldiers reanimated on the battlefield and pressed back into service of the Southern Cause -- have pushed the lines as far north as the Ohio River. Lincoln has moved the government of the United States to New York City. He needs to stop the juggernaught of the Southern undead 'abominations' or the North will ultimately fall.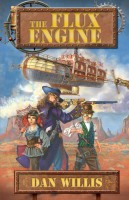 The Flux Engine
by

Dan Willis
John Porter didn't expect his experiment to go horribly awry and send every Tommy in town on a rampage. The steam-powered metal men tore down half of Sprocketville before they were stopped. After that debacle, John expected a visit from the sheriff ... not a robber who stole his heirloom crystal—a mysterious gift from his long-lost mother—and then shot him in the chest for good measure.
Dan Willis' tag cloud