Ludovít Bari
Biography
Ludek Bari was born in 1949 in Czechoslovakia. In the 1980´s, he had an epiphany upon seeing wood carvings from Cuba, and fell in love with wood and wood carving. He started to carve wood reliefs. He thought that if he infused his carvings with tenderness, music, and poetry,they would give people the chills of aesthetic pleasure that he himself felt while carving. As he perfected his craft on figures of musicians, he realized that musical instruments, specifically the violin, contain all the elements he sought to portray. On his own, he learned the art of violin-making, and inspired by nature,especially by the female body, he crafted sculptural violins that were as beautiful to the eye as to the ear. His love of the female body has survived in his violin-making, wood carving, painting, and graphics to this day. His work has been the subject of an Australian documentary, and his sculptures and violins have been on display in numerous Prague galleries.
Where to find Ludovít Bari online
Books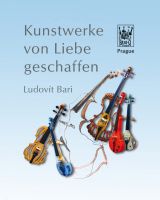 Kunstwerke von Liebe geschaffen
by

Ludovít Bari
53 Kapitel, 48 Seiten in Farbe, davon 18 Seiten mit Musikinstrumenten und 30 Seiten mit Zeichnungen, Bildern, Reliefs, Skulpturen und Fotografien. Kurzbeschreibung: Das Buch mit drei Themen: 1. Das Leben des Autors von seiner Kindheit bis zur Gegenwart 2. Ansichten des Autors auf Kunst, Leben, Menschheit und Natur 3. Vorgehensweise bei Entstehung der Bild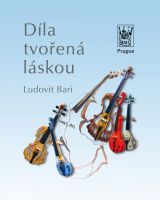 Díla tvořená láskou
by

Ludovít Bari
53 kapitol,48 barevných stran z toho 18 stran nástrojů, zbytek obrazy -kresby - reliéfy - plastiky a fotografie.:Chronologické kapitoly lze seřadit do tří kategorií:1. průřez životem Luďka Bariho, počínaje dětstvím a konče současností2. umělcův náhled na umění, život, lidstvo a přírodu3. popisy postupů při malování,tvorbě reliéfů a hudebních nástrojů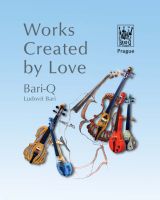 Works Created By Love
by

Ludovít Bari
This a philosophical,anecdotal portrait of a Czech master violin maker, sculptor and painter. His story should be an inspiration to all artists. The illustrations are photos of his own creations, and beautifully symbolize his quest as an artist. The tribulations and successes in a totalitarian regime are tinged with humor and poetry.
Ludovít Bari's tag cloud