Darren Hoyland
Biography
Darren Hoyland (1980-Still Going) was born and raised in the town of Grimsby on the north-east coast of England and is only slightly traumatised from the experience. He first realised he wanted to be an author when he was told off by his English teacher for writing too much. He still gets a buzz from other people reading his work and is not, it would seem, above walking into Tesco and loading Episode 1 up on the e-readers. Having spent the best part of ten years at seemingly every university the country had to offer, he has acquired a BSc in Biological Sciences, a MSc in Informatics and a PhD in Computational Neuroscience, as well as a love for all things sciencey and an unmanageably large student loan. He currently lives in County Durham in the UK with his wife, son and collection of small, annoying animals.
Where to find Darren Hoyland online
Books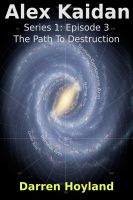 The Path To Destruction (Alex Kaidan S01E03)
by

Darren Hoyland
The crew witness the formation of the path that will soon lead to The Village and destroy every hope they ever had for what remains of Humanity. Alex must rally his crew to not only come up with a plan to stop the Pathfinders, ideally not involving single-handed combat with a race of space giants, but also to stop the mother of all hangovers he's currently enduring...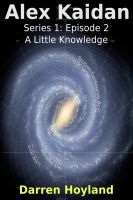 A Little Knowledge... (Alex Kaidan S01E02)
by

Darren Hoyland
Raiding a planet is generally regarded as a bad idea. Alex and his crew know this, but are convinced it's worth the risk by a genius who goes by the name of Christian Islam. The prize is all of Earth's knowledge and some food that is not made of goo for once, but Alex stands to learn more than he bargained for when he uncovers a plot to destroy them all.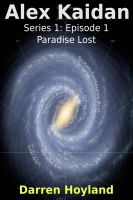 Paradise Lost (Alex Kaidan S01E01)
by

Darren Hoyland
Being unable to name your space ship is less of a problem when there's only one ship in the Human 'fleet', besides Alex Kaidan only really borrowed it. More of a problem is Earth being paved with only a few survivors. Alex's mission is to rescue any remaining Humans being held by alien races. A mission made harder by the fact that a catastrophically decimated population is not an employers' market
Darren Hoyland's tag cloud