David Campbell
Biography
David Campbell was born in Los Gatos, California. After a typical 1980s childhood, he studied English and Creative Writing at Chico State University before acquiring a Master of Communication degree from Boston University. After another fifteen years cultivating a career in marketing among the Silicon Valley elite and publishing newsletters with five times the circulation of the New York Times, he decided to go back to his passion and just write. He hopes you enjoy reading what he wrote as much as he enjoyed writing it. He lives in Los Gatos with his daughter, Lilly.
Books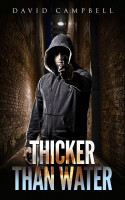 Thicker Than Water
by

David Campbell
Finn Spencer was leading a charmed life – great job, loving wife, a child on the way. However, Finn had one secret he never revealed to anyone. He was the son of one of the world's greatest hitmen. Events occur that force Finn to realize he is more his father's son than he ever knew or wanted.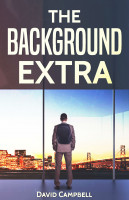 The Background Extra
by

David Campbell
Sam Page has come back to the San Francisco Bay Area to reap revenge on a group of old friends who stole millions from him and had him exiled from the state. After over a decade of intricate planning, Sam goes on a swashbuckling adventure to get back what is rightfully his from those he was once closest to, each of whom has become successful in his absence.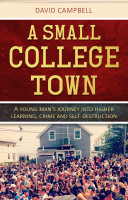 A Small College Town
by

David Campbell
This is a young man's journey into higher learning, crime and self-destruction. This coming-of-age story follows Jared as he starts his college education at Wishon University. He quickly finds himself wrapped in his cousin's illegal dealings around campus and becomes caught up in the revelry and indulgence that surrounds such a lifestyle.
David Campbell's tag cloud