Dave Hinrichs
Biography
Dave Hinrichs received a bachelor's degree in English from Kutztown University. His short fiction has appeared in magazines, including Writer's Notes, Essence and Mystery Forum. Patsy is his third novel. He has earned a living over the years in many different ways, including chopping the legs off chickens at a poultry plant, putting springs on sofa frames, monitoring the acid vats at an anodizing plant, reading gas meters, motorcycle maintenance for a Yamaha dealer, selling burial plots, technical writing for a refrigeration company, managing a college book store, front desk clerking at a motel and managing an animal shelter. He is currently employed as a counselor at a two-year postsecondary school. He resides in Shillington, Pennsylvania.
Books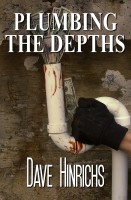 Plumbing the Depths
by

Dave Hinrichs
When Doc Shoennaeur stumbles upon a duffel bag full of money in a client's home, his life turns upside-down. Little did this plumber know that when drug dealer Victor Lasavage is released from prison, it's not good enough for him to track Doc down to get his money back... Victor won't be satisfied until he destroys Schoennauer and everything he loves.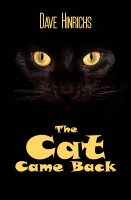 The Cat Came Back
by

Dave Hinrichs
When Mr. Parsen is placed under house arrest for stealing from his own bank, a writer interviews him for a novel he's planning to write about the crime. Only it seems Parsens may have an unexpected ending to the novel… one that involves deception, greed, and murder.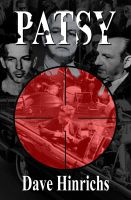 Patsy
by

Dave Hinrichs
This is the story that has been waiting to be told for 50 years. What happened on that fateful day in Dallas when Kennedy was shot and the chilling events leading up to the assassination. Lee Harvey Oswald is cast in the title role… but he sheds that role and becomes the leading man in this drama that shocked the nation – and the world – and gives him what he had been searching for his whole life.
Dave Hinrichs' tag cloud