David Di Paolo
Biography
A Pennsylvania native, physician, and lover of folk tales, David Di Paolo helped investigate the cross-cultural occurrence of sleep paralysis attacks while in medical school, a project inspired by the Old Hag myth of Newfoundland. He has specialty training in brain and spine imaging and has participated in research studies using MRI. He has written scripts for medical segments airing on the television evening news, contributed fitness articles to the Tyler Morning Telegraph, and authored a wellness blog for BSCENE.com. This is his first novel.

About the Artist:
Diane Ditzler Frossard has been painting and drawing since childhood. She has a passion for plein-air painting, striving to convey the essence of life's tranquil moments and to create a respite from the turmoil of the world. In her art, she tends to portray the beauty in ordinary subjects—both portraits and landscapes, with special emphasis on the light on the subject. Her daughter served as the inspiration for the cover art. Diane's website is http://dianefrossard.com
Books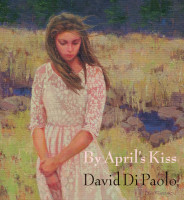 By April's Kiss
by

David Di Paolo
By April's Kiss captures the classic poetic hero—the journeyman—as he continually searches for the elusive place we call "home." David Di Paolo takes the reader along his own path of discovery, leading right up to the edge of darkness and back again.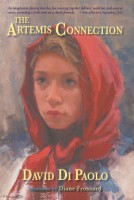 The Artemis Connection
by

David Di Paolo
She doesn't believe in ghosts. She doesn't believe in witches or curses or spells. The doctor doesn't believe in anything that science can't explain, but Diana Valleverde is about to learn that knowledge is an evolving proposition. Her research into brain function is uncovering secrets within the mind, but none like the one kept hidden from her since before she was born.
David Di Paolo's tag cloud