David Robert Mitchell
Biography
Despite the slight handicap of being naturally slightly blurred, David Mitchell (no, not that one) has been a successful computer programmer and author for many years, in his own mind.
Now he's finally published something, this is all about to change.
Books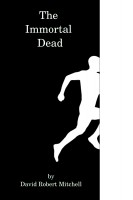 The Immortal Dead
by

David Robert Mitchell
As far as anyone knows, Peter Walker was the first Cyborg; and his wife Amy, the second. Only one other man knows the true story about what happened that day at Paraqeth, and he's dead. For the time being.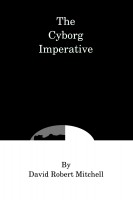 The Cyborg Imperative
by

David Robert Mitchell
Two men, scholars and wizards from the dawn of history, bring their fight through time to contemporary Scotland. One is seeking revenge for the terrible event which killed everyone he ever knew; but the other is seeking ultimate power, and means to have it even if he has to kill almost everyone on Earth to get it.
David Robert Mitchell's tag cloud