David X. Paul
Biography
I attended the University of Chicago and won a writing award there, which subsequently helped me get into NYU Graduate School of Film. From there, it's just one long sad story. Feel free to write to me but one word of warning - I'm not telling you what happens after the final chapter. (Although, seriously, if you read the book, do you even need to ask?) That'll have to wait for the sequel. But if you are extremely curious, perhaps if you 'like' the book on facebook or share it with your friends, I'll give you some teasers. Perhaps.
Where to find David X. Paul online
Books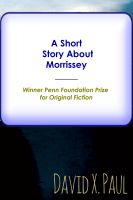 A Short Story about Morrissey
by

David X. Paul
A short story about an alienated guy's nineteenth birthday at the University of Chicago.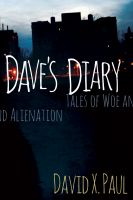 Dave's Diary - Tales of Woe and Alienation
by

David X. Paul
The acclaimed, true, uncensored, pathetic story of a f**ked-up college student's junior year and his desperate search for something to fill the empty void of his meaningless life.
David X. Paul's tag cloud