David Akinlade
Biography
David O. Akinlade is a messenger of life. He is a man sent from God to speak to people the words of life. In other words, he is sent to make people live the superlative life via the words of life.

He is called into the apostolic office. He is an apostle who can at other times operate as a pastor, teacher, prophet and an evangelist. He has an unusual anointing for teachings and miracles. He is addicted to studying the word of God; hence he is God's word-addict. He is also God's word-practitioner and a demonstrator of the power of God.

His overwhelming passion is to speak to people the words of life that will make them live the superlative life, the highest quality of life. He is the founding president of Words of Life Global Ministries Inc., also known as Davolak Ministries Int'l, an apostolic ministry with its headquarters in the city of Abuja, Nigeria.

He is also the founding Overseer of Superlative Life Christian Centre, the pastoral arm of the ministry. He is the host of the popular "Superlative Life Programmes, Miraculous Manifestations Meeting and Singles and Married Catechism." His TV and Radio programme: "Superlative Life Hour" is viewed and listened to all over the world and blessing many lives. He is the founding CEO of Davolak Global Investments Limited.

He is also an author, a poet and hymn writer. He is currently studying Bachelor's Degree in English at PDMF University.

He is in a relationship with ..., also a minister of the Gospel, and they are looking forward to be blessed with four children- Clement, Phoebe, Casey and Yophi.
Books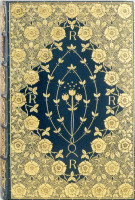 David Akinlade's Living Poems
by

David Akinlade
Some have written books to inform you but not to inspire and transform you. This book is written to inspire and transform you. It will set you on fire to be what God has destined you to be. It will propel you to act on your vision. It will cause you to hold on no matter the challenges you are facing in life until you experience a change. It will give you hope and courage.
David Akinlade's tag cloud