D. Barkley Briggs
Biography
Dean "D. Barkley" Briggs is an author, husband and proud father of eight. Dean is author of "Ekklesia Rising," a manifesto for legislative authority in prayer, and the 40-day fasting devotional, "Consumed," while his fiction includes a pair of gripping medical thrillers and the critically praised, epic YA fantasy series, "The Legends of Karac Tor" (5 books). As a former pastor and church planter, he now leads a network of contending prayer called Ekklesia Prayer Communities (GoEPC.org). Dean travels and speaks across the country.
Where to find D. Barkley Briggs online
Books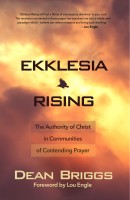 Ekklesia Rising: The Authority of Christ in Communities of Contending Prayer
by

D. Barkley Briggs
For generations, we have been taught that Jesus promised to build His "church" in Matthew 16:18. What He announced was far more potent: "I will build My ekklesia!" Have you ever wondered why church culture so often seems stuck in neutral? For hundreds of years, we have been the church. "Ekklesia Rising" gives solid biblical revelation so that we can finally become His ruling ekklesia in prayer.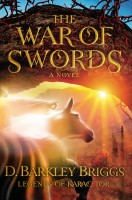 The War of Swords (Legends of Karac Tor #5)
by

D. Barkley Briggs
The epic conclusion to the acclaimed fantasy series. A Goth armada sails south. Ravers press into Midland. As Arthur's beleaguered armies face a devastating multi-front war, the Horned Lord's ultimate goal becomes terrifyingly plain: not merely to eliminate his foes, but to vanquish history itself. Does the Ravna's Riddle hold one final hope? Even so, will there even be anything left to save?
D. Barkley Briggs' tag cloud