Gay G. Gunn
Biography
Gay G. Gunn, who also writes under the name GiGi Gunn, is a native of Washington, DC and has a MSW from Howard University School of Social Work. Gay is the author of seven critically acclaimed novels: Never Been To Me, Cajun Moon, Rainbow's End, Living Inside Your Love, Pride and Joi, and Everlastin' Love. Nowhere To Run is the first of her novels to be required reading at the high-school and college levels, from Boca Raton, FL to Covina, CA. She resides in the Metropolitan Washington, DC area, where she is currently working on a trilogy.
Where to find Gay G. Gunn online
Books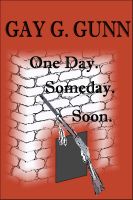 One Day. Someday. Soon
by

Gay G. Gunn
This book chronicles the son of an African slave and a Cherokee warrior. Black Pony was born free, but was inadvertently thrust into slavery. His mother dies, leaving him under the care of Aunt Pearl, who raises him until the end of the Civil War. They go to Washington, DC, where she dies. At 12, Black Pony heads West, becomes Colt Culhane, a respected successful rancher who establishes Colt, TX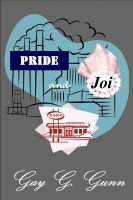 Pride and Joi
by

Gay G. Gunn
Joi Martin knew what she wanted in a man: someone who could give her all the things she dreamed of -- her working-class, world-wealth, privilege and safety. Joe Pride was a solid, blue-collar factory worker -- what Joi was sure she didn't want. When Claude Jeeter, her "prince charming," appears, bearing gifts and promises, Joi is forced to question her old dreams. Who will she choose?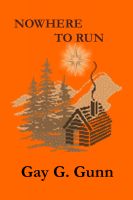 Nowhere To Run
by

Gay G. Gunn
Exum,a free Black man who owns a town in the Sierra Nevada Mountains, longed for a Black woman and sends Solomon Hawk, the only man he can trust with his money and the mission. "..I'll go," Cassie Lee volunteers, and snatches the promise of freedom for the stranger's hand. Not knowing where she is going or what she'll find..., but her freedom. And the adventure begins!
Gay G. Gunn's tag cloud