Debra Lynn
Since graduating with her B. A. in Voice Performance and a minor in Arts Administration from Florida State University and the College of Charleston, Debra Lynn has lived and performed around the world — Palm Beach, Denver, San Francisco, Honolulu, Maui, Austria, Germany, France, Ireland, and Scotland. A professional singer since 1998, Debra has performed as principle soprano with the Maui and Honolulu Symphony Orchestras, shared the stage with Viennese Operatic tenor Sir John van Kesteren and the legendary Jim Nabors, and has opened for Marianne Williamson, Wayne Dyer and Ram Dass. In 2009, her first original CD, Heaven in Your Heart, was a finalist for Inspirational Album of the Year for the Na Hoku Hanohano Awards.

Prior to her four-year post-graduate intensive with bel canto master teacher, Edward Sayegh, the author was trained in individual and group empowerment within the human potential movement. Imbued with a deep sense of service, she has melded these communication skills with time-honored bel canto technical understanding and her loving sense of humor hard-earned through rigorous life lessons, to assist thousands of people to achieve true vocal and emotional freedom.
Did You Know You Are Built Like a Stereo Speaker?
Debra Lynn explains how we are built to resonate sound.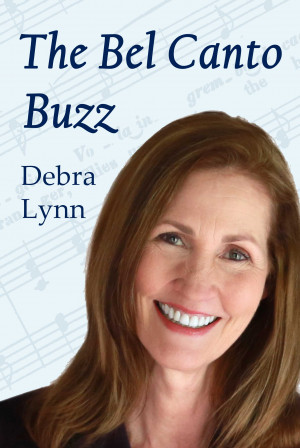 The Bel Canto Buzz
by

Debra Lynn
Debra Lynn shares her unique and highly-effective approach to singing with ease!