Dennis Staginnus
Biography
Dennis Staginnus was born in West Germany, but raised in Canada. He graduated from the University of British Columbia's School of Education, deciding to go into teaching until he knew what he really wanted to do. Fifteen years later, he started writing stories for tweens and teenagers. He's the author of the "upper" MG series, RAIDERS OF FOLKLORE. He's also written DOUBLE CROSS and FATED, two short prequels to THE EYE OF ODIN, the first book in the RAIDERS OF FOLKLORE series. He continues to live in beautiful British Columbia with his wife and a clowder of cats.
Where to find Dennis Staginnus online
Books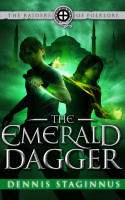 The Emerald Dagger
by

Dennis Staginnus
Since discovering a hidden world existed parallel to our own, fifteen-year-old Grayle Rowen learned he's also a Hexhunter, someone born with the skills to track down and kill witches. Awkward…since his friend, Sarah Finn, is a witch-for-hire. Now, together with Sarah and her elf Caretaker, Grayle travels to Istanbul to retrieve a third runestone linked to the whereabouts of the Eye of Odin.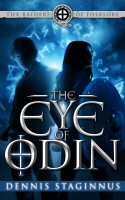 The Eye of Odin
by

Dennis Staginnus
Fifteen-year-olds Grayle Rowen and Sarah Finn must search for Viking runestones describing the whereabouts of the Eye of Odin, a mystical orb said to give its owner infinite knowledge of the past, present, and future. The stakes are clear: find the runestones in time and save the world. Fail, and the Viking goddess of death will use the Eye to destroy mankind.
Dennis Staginnus' tag cloud