Jeannie Perrin
Biography
Jeannie Perrin
I am a little of this and a little of that. I've been married to my best friend for 52 years. We have two sons, two grandsons and a granddaughter. I love to play; cooking, gardening, scrapbooking, writing, painting, going to athletic events, watching my favorite soap, spending time with my friends and family. I admit that I watch too much television and I don't spend enough time reading. I have been blessed beyond measure by a little of this and a lot of that!
Books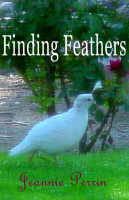 Finding Feathers
by

Jeannie Perrin
"Finding Feathers" is a collection of true stories about extraordinary things which happened to ordinary me. I came to believe that a white quail could be a divine messenger leading me through a period of enlightenment and finding faith.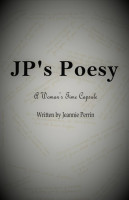 JP's Poesy
by

Jeannie Perrin
JP's Poesy is a collection of poems that were sentimentally inspired by those people and things that author Jeannie Perrin has loved most in life.
Jeannie Perrin's tag cloud