Diane Roads
Biography
Diane Roads lives in Kansas with her husband . One of her biggest passions is her School Supply Ministry through her church. She knows young writers can't be inspired without pencil and paper. Her second passion is in her writing. She had been to eleven schools by the fifth grade, that in itself made writing a challenge, and with amazement she dared to dream when she wrote her first book, Only the Dog Knows. Using her dog Emmy as role model, she borrowed pages from her life story, she started to write, and she hasn't stopped. An avid reader of mysteries Diane gains support and encouragement with her writing from the Kansas Writers Association. No, she has never jumped out of an airplane, but would love to go up in a hot air balloon.
Books
He Was Only Thirty-Two
by

Diane Roads
No father should have to bury his only son. Feel the anguish as Mr. Weston comes to the realization thst he is going to have to do that very thing. Be one of the mourners as the services start for Shawn Weston...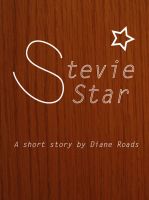 Stevie Star
by

Diane Roads
A short story written for the Kansas Writers Association's contest.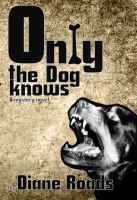 Only the Dog Knows
by

Diane Roads
(4.00)
A mystery in a small town. What has happened to Thomas N. Twilliger? Is he dead or alive? Why was a transient wearing Mr. Twilliger's coat. Is he responsible for the disappearance? Maybe the caretaker's son had something to do with it. It's up to the Sheriff Jasper P. Quagmire to sort it out. Everybody is suspect, but Only The Dog Knows.
Diane Roads' tag cloud