D.P. Robinson
Biography
To everyone, creatures, and all things that lay in between. First, I would like to say thank you for taking the time out to read this story and I really hoped you enjoyed it! If you are interested in reading more material from me, please feel free to check out my social media sites that I have listed at the bottom for your convince. I hope that my stories will challenge your very imagination, stir the depths of your soul, and bring a new meaning to the phrase, what is reality? In short, I hope you don't just find my stories as an escape from the everyday hum drum of life, but find them as an exotic paradise for your mind. Peace and Love always-DPR.
Where to find D.P. Robinson online
Books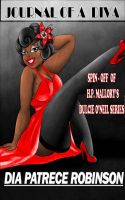 Journal of A Diva
by

D.P. Robinson
Who would have thought that during the middle of a dangerous mission that our lovable Diva would encounter love? Join her as she recounts those inmates moments that brought her and the man of her dreams together, which changed the course of her life forever. Note to Readers! This is a spin-off story about Dia Robinson and Cannon who are characters in H.P. Mallory'sDulcie O'Neil series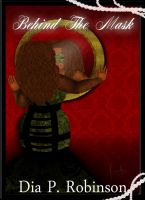 Behind The Mask
by

D.P. Robinson
It's behind the mask when we are free to explore who we are, allowing us to act on our deepest desires. Jessica Thompson had been living an ordinary life, doing the same thing each and every ordinary day. Until, she was invited to a masquerade party and the one thing that she longed for the most came true.
D.P. Robinson's tag cloud