Garrett Johnson
Biography
Garrett Johnson,a devoted husband and father of 3 boys, has a passion for storytelling that's grown with his years of life experience on campus, in military service, and enduring the private corporate sector. He's observed the human element from coast to coast and overseas. Garrett is a history enthusiast, keen to the dramatic natural surroundings of his home on the coast, and has absorbed the energy of his own growing family to create a new chapter of local lore to go with the already enchanting region in which he resides-the Majestic Northwest.
Books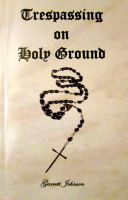 Trespassing on Holy Ground
When an angel of death arrives to collect his charge, he quickly learns that things are seldom as they first appear in matters of the human heart. His assignment reveals that a man's last hours are rarely a reflection of the way he's lived his entire life.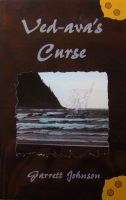 Ved-ava's Curse
After the storm of the century passes, survivors along the coast usually have a tale to tell; but Seaside's elite aren't talking. Christy and her misfit gang stumble upon the reason why as a sinister supernatural sea legend involving marauding fiendish mermen unfolds around them.
Garrett Johnson's tag cloud