Divine Conquistador
Biography
As the fourth of five children, John Fransham had a happy childhood in Rural Pembrookeshire. On leaving school he enlisted in the R.A.F. and after completion of the engagement, worked as a fitter/inspector of jet engine overhauls in Croydon. The author then married, returned to Wales and worked for the M.O.D. as a fitter/tuner, having obtained a mechanical engineering degree at college. John Fransham currently works at a hotel and activity complex as a house-keeper and handyman, looking after children and adults. He has two sons and two daughters.
Where to buy in print
Books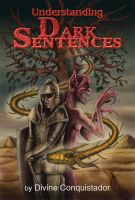 Understanding Dark Sentences
It is 1926 and on the death of his parents, six-year-old Arnie Smithers is sent to Salem Orphanage. Arnie begins his time there miserably, upsetting the head boy by telling the truth – something he has been brought up to do - despite the fact that his peers implore him to tow the line and live a quiet life.With fascinating characters, well observed insights into human nature and a fast paced plot.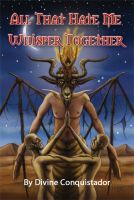 All That Hate Me Whisper Together
s there a psychic world of evil resisting good? This chilling tale will convince you that there is. Set in 1926 a child of devout Christian parents, who both die tragically in a bitter struggle for better working conditions, is sent to Salem Orphanage. Although the Governess is a devout Christian her husband isn't.
Divine Conquistador's tag cloud