D J Adamson
Biography
D. J. Adamson is the author of the Lillian Dove Mystery series and Outré, a science fiction-suspense YA. She is the editor of Le Coeur de l'Artiste, a newsletter which reviews authors and their work. She also teaches writing and literature at Los Angeles colleges. And to keep busy when she is not writing or teaching, she is the Membership Director of the Los Angeles Sisters in Crime, Vice President of Central Coast Sisters in Crime and an active member of the Southern California Mystery Writers. Her books can be found and purchased in bookstores and on Amazon. To find her, her blog L'Artiste, or newsletter go to http://www.djadamson.com. Make friends with her on Facebook or Goodreads.
Where to find D J Adamson online
Videos
Admit to Mayhem
Only D.J. Adamson can cleverly weave addiction, dysfunctional family dynamics, an historic murder, and arson into a wonderfully delightful romp that keeps the readers smiling as much as it keeps them guessing
Books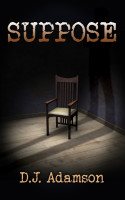 Suppose: Lillian Dove Mystery Series, Book 2
by

D J Adamson
Highly tenacious and high on resilience, despite the added manipulations from her mother, Lillian faces the CEO gangster who thinks the world was meant just for him. Suppose is irresistible fun and powerful suspense from D. J. Adamson, author of the highly acclaimed Admit to Mayhem.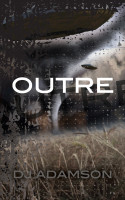 Outre: Book One Deviation
by

D J Adamson
People dying or missing. Animals manipulations. What is happening in Pinkerton can be happening in any small town.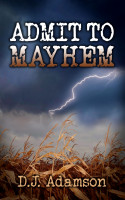 Admit to Mayhem: Lillian Dove Mystery
by

D J Adamson
Dysfunctional family dynamics, addiction, an historic murder, and arson are woven into an intricate puzzle of clues keeping readers guessing. Protagonist Lillian Dove maneuvers through it all with wit, courage, and mindful determination.
D J Adamson's tag cloud