Don Katnik
Biography
Don Katnik resides in Maine with his wife and two dogs (pictured in bio photo). By profession he is a wildlife biologist but mostly he works to earn enough of a living to provide his dogs with the style of life they have come to expect. Besides writing, his favorite pasttimes are taking walks on the beach with his family, swing dancing, and discovering new brewpubs. Although much of his writing features dogs, his writing interest range from horror to scifi to "contemporary" (for lack of a better word). Favorite all-time book is "A River Runs Through It." Most inspirational author, though, is Stephen King (besides spinning good yarns, he has en eerie abilitly to capture commonplace scenes exactly right). It doesn't hurt that he lives up the road from me (not that we socialize, but you can't live in Maine and not be a King fan). Very new to the EPUB world, but convinced it is the only way that emerging writers have a chance of getting their work out there. It's great when readers are moved enough by something I wrote to let me know -- that's what it's all about.
Books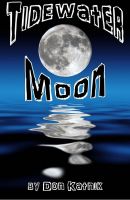 Tidewater Moon
by

Don Katnik
(4.50 from 2 reviews)
Two homeless teenagers carve out a thin existence on a New England beach, preying on the tourist life around them as it preys on them. This literary "slice-of-life" short story is gritty and dark.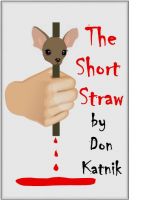 The Short Straw
by

Don Katnik
(4.50 from 4 reviews)
Peek behind the mask of American suburbia in this FLASH fiction story of a troubled neighborhood. Warning: if you love "pocket" dogs, this story may not be for you!
Don Katnik's tag cloud
Don Katnik's favorite authors on Smashwords