D. L. Merritt
Biography
D. L. Merritt was born and raised in southern California and currently resides in south Florida. At a young age, she experienced paranormal events that she couldn't explain. These events followed her wherever she lived, from South Africa to Germany, Switzerland, and Italy. With a love of history and old houses, she decided to bring her experiences to life in her stories, blending history, romance, mystery, and a touch of the paranormal. When she isn't writing, she enjoys spending time with her rowdy family.
Books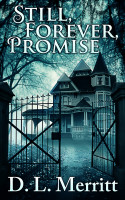 Still, Forever, Promise
by

D. L. Merritt
In the dark shadows of her hometown, a secret awaits—a long-buried secret that plunges Brianna Rossi into a nightmare when she returns to Fairmont, West Virginia, after the tragic death of her parents. She finds many suspicious deaths occurred in the historic home she purchases, and soon realizes the victims haven't left.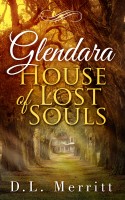 Glendara: House of Lost Souls
by

D. L. Merritt
Does evil ever die? That's what Casey's about to find out when she returns to her family's plantation. Glendara holds pleasant childhood memories . . . and a deadly secret. She soon finds herself in a tug-of-war between two worlds---the living and the dead. Can she unravel the truth and stop the evil at Glendara before it claims another victim? Can a killer strike again after 150 years?
D. L. Merritt's tag cloud