David Marsh
Biography
David Marsh is the host of Biography's TV series "Cursed". He is a retired MD and surgeon who also holds degrees in neuroscience, pharmacognosy and theoretical physics. He has spent over 30 years of his life as a village doctor and pharmacognosy researcher throughout the world, in countries such as Peru, Mongolia, Thailand, and Nepal, sometimes serving as the only doctor in areas as big as Texas. He also served as a trauma surgeon in conflict and disaster areas. It was in these remote locations he was able to indulge his study of mental suggestibility including curses. When he wasn't abroad, he was Professor of Behavioral Science and Austere Medicine at Universities in the U.S. and Australia.

He lives on a farm where he writes mystery novels under the nom de plume Nick Marsh, and non-fiction books about the mind, suggestibility and neuroscience. He travels about the world on public speaking and lecture tours, and is a strong proponent of the Politics of Saturday Night.
Books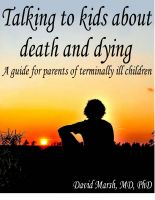 Talking to Kids About Death and Dying A Guide for Parents of Terminally Ill Children
by

David Marsh
The subject of death and dying is difficult, but more so when your own child is dying. This booklet offers a guild to those parents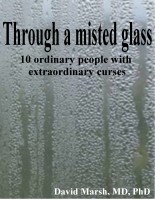 Through a Misted Glass
by

David Marsh
The stories of ten ordinary people and the extraordinary curses they live with by the host of Bio Channels series 'Cursed'.
David Marsh's tag cloud