David F. Norman
Biography
Young old man with many varied interests and vocations over the years. Currently, I write, help my wife as needed at the gun store we own, buy and sell scrap metal, design and build suppressors, and write.
W5DFN is my call sign. I hold an Amateur Extra Class License. My other licenses earned over the years include FCC General Class Commercial Radio Operators License, Commercial Pilots License ASEL, Concealed Handgun License, and I am a Certified Glock Armorer.

My wife, Marci, and I have just published three books on Kindle: Scratch's Story; Shangri La: The Cleopatra's Needles Operation: and Video Warriors - The Series.

Based on my experience as a freelance writer of hundreds of technical articles and columns, feature articles for newspapers, and several non-fiction books, we decided these works were ready for the readers to enjoy. An admittedly short tenure as an editor helped make drafts into books.
Books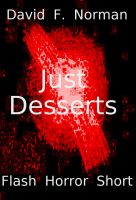 Just Desserts
by

David F. Norman
Markie Don is running just a step ahead of what he had left behind and suddenly finds he has no place to run to. He is caught up in a nightmare beyond his imagination and left with a worse future. Flash Fantasy Horror This is one story from Both Sides of my Mind from the same author. Published by Iron Goat Books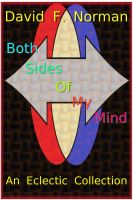 Both Sides of My Mind
by

David F. Norman
(4.00)
Both Sides of My Mind is an eclectic collection of Science Fiction short stories, Western History articles on some famous and not so famous outlaws, as well as some stuff just for fun. Other chapters offer some hard-earned advice from the author's wide business experience. Carefully edited with over 48,000 words, each chapter is hyper-linked to the Table of Contents. Mature Readers Only!
David F. Norman's tag cloud