Donnie Cox
Donnie Cox was born in a suburb of Houston, Texas. Since then he has lived and traveled to many places, including more than half of the states in the United States, and lived in England for two years while he was in the Air Force. Currently he lives in Los Alamos, New Mexico and enjoys walking on the mountain trails and in the Ancestral Puebloan ruins. History, anthropology, and nature are some of his major interests, which encourage his traveling, when work and life permit. Donnie has three amazing children, who inspire him with everything they do, and his wife Tori is always there to support and encourage him.

Donnie decided to start writing children's books while reading to his youngest child. His first book, BIG LETTER little letter, was so much fun to make and read with his two and a half year old that he has decided to keep writing.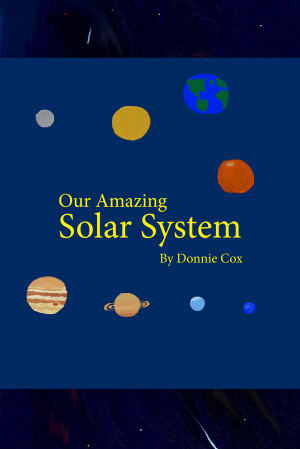 Our Amazing Solar System
by

Donnie Cox
Our Amazing Solar System is a fact book that gives the young reader a greater understanding of our solar system. They learn the sizes of each planet, how hot and cold some planetary bodies are, and many more amazing facts.