Doris Teresa Wight
Biography
Doris Teresa Wight has written an impressive collection of literary works. Over 400 of her poems have been printed in over 150 publications, and she has written novels, short stories, essays, children's books, and scholarly works.
She earned a PhD in comparative literature (with emphasis on experimental poetry) and then taught creative writing and other English courses at the college level.
Along with her English professor husband she raised three sons and also conducted classes in ballet and modern dance (earlier she had studied dance professionally in New York, Chicago, Madison, and California).
Books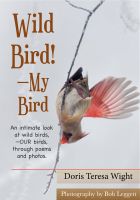 Wild Bird! —My Bird
by

Doris Teresa Wight
Over 130 poems, paired with amazing photos, that explore the behavior and nature of wild birds - OUR birds. The lyrics range from playful to thought-provoking and provide a unique and intimate look at the birds that surround us. The photographer, through close observation and attention to detail, perfectly captures the beauty and character of the birds.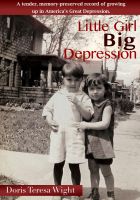 Little Girl Big Depression
by

Doris Teresa Wight
A tender, memory-preserved record of growing up in America's Great Depression. Four-year-old Annette Sanasack wakes to consciousness in a tiny Midwestern, Catholic, largely French-speaking town. By the time the novel ends, Annie is six years old and readers have witnessed, from her short-statured but perceptive vantage point, her family's spiritual struggles through adversity.
Doris Teresa Wight's tag cloud