Douglas A. Hagey
Biography
Douglas A. Hagey studied at Eastern Pentecostal Bible College, Peterborough, Ontario; Central Bible College, Springfield, Missouri; and Fuller Theological Seminary, Pasadena, California. For forty years he has sought practical answers to the question, "What is the church?" He planted his first church in Hanover, Ontario in 1968, developed a youth ministry in Fresno, California during the Jesus People Revolution, and started Wellspring Christian Center in Dinuba, California in 1980. He participated in missions with YWAM in Europe, directed practical projects in Mexico, taught pastors' conferences in India and helped establish YWAM's Gleanings For The Hungry in California. For seven years he has taught the ecclesiology course, Concepts of the Church, at Pacific Life Bible College in Surrey, British Columbia. Doug and his wife, Ellie, have been involved in the Emergent Church movement with a house/café church in Canada. They are currently participating in an incarnational-missional faith community in Shoreline, Washington.
Books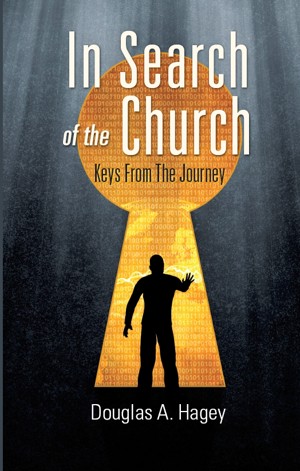 In Search of the Church: Keys From the Journey
by

Douglas A. Hagey
Whether you are a seasoned veteran of doing church or a postmodern seeker of spirituality, In Search of the Church will inspire you to settle for nothing less than an authentic experience of church the way Jesus intended it to be. Filled with humorous and sometimes heart-rending stories that will help you rethink the meaning of church.
Douglas A. Hagey's tag cloud