Doug Paton
Biography
Born in Stonehaven, on the North East of Scotland 5th October 1953. Raised in the small fishing village of Gourdon, before meeting my lovely wife and returning to my birthplace in the 1970's. Son of a fisherman but with a love for dry land. Employing skilled tradesmen gave me an opportunity to serve the Criminal Justice Service. A very enjoyable and rewarding 5 years. Building a new Guest House for my wife was another challenge and again I have been rewarded by meeting thousands of world travellers. Golf has been a very enjoyable hobby for both my wife and I for many years, perhaps we may even improve some day, until then we will enjoy the walk and the fresh air. Travelling the world and sampling different cultures is a passion, and I make full use of this in my writing. The success of my first novel "Stonehaven Undermined" gave me the confidence to continue and a second followed, "Stonehaven for Hire" again receiving welcomed acclaim before my third and most recent called "Pure Evil" a title I gave for it's violence and adult content. I hope you enjoy reading them as much as I enjoyed researching the content.
Books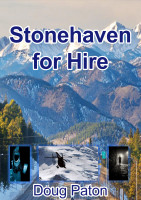 Stonehaven for Hire
by

Doug Paton
A phone call from a dead man has our duo climbing an unpredictable mountain of trouble in this Mitchell and Gilmore thriller. The Russian mafia and America's D.E.A are the least of their worries when a cold blooded hit man has them in his sight. A gripping storyline of deductive reasoning and refreshing originality.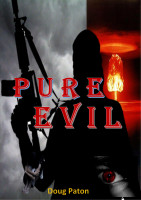 Pure Evil
by

Doug Paton
A thrilling Mitchell and Gilmore adventure that will grab you from the very first page. It is by far the most intense and hard hitting of the series and certainly not one for the faint hearted.
Doug Paton's tag cloud